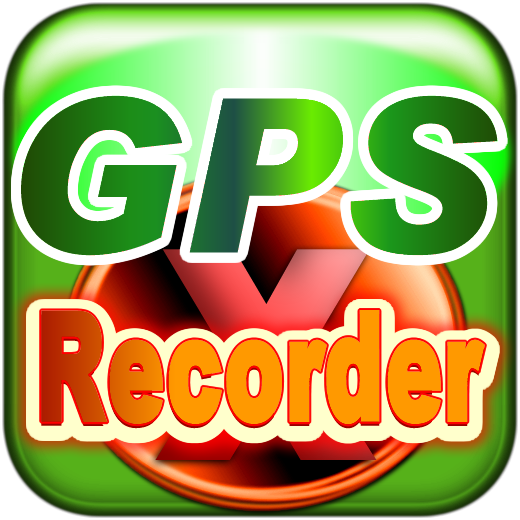 The "GPS Recorder X" is a recorder capable of operating in all kinds of measuring environments such as in research, during work, while driving and in exploration situations.
It also comes complete with a preview function.

You can run it in the background (with iOS4 and later).
When you run it in the background, the battery life is significantly improved.
To run it in the background, please press the "Home" button on the actual equipment immediately after you have started the GPS measurement.

You will be impressed with the excellent performance of "GPS Recorder X" as it keeps your sweet memories alive.
"GPS Recorder X" has grown into one of the major applications of its type used throughout the world. Thank you for using it.

1. Routine GPS measurement

You can record various kinds of information such as "Measurement accuracy", "Traveling distance", "Measurement time", "Speed", "Altitude", "Average speed", "Maximum speed", "Average altitude", and "Maximum altitude".
In addition, you can constantly check the distance from the starting point while the measurement is being taken.
With the display-lock function, you can prevent any malfunction from occurring.
You can also "Restart" from the last measurement recording.
You can measure using a number of different units.
You can compare "Speed", "Altitude", and "Distance" by displaying them in graph form on one screen.
You can tweet in "Twitter" things such as location information (with iOS5 and later).
It comes with three types of display that you can switch around by pressing the "Switch" button.

2. Maps

You can also check real-time location information using "Google Maps".
It also comes with functions that make map viewing easier including "function to enlarge/reduce in accordance with the speed" and "One screen function" which allows you to constantly check everything within the traveling range in one screen.
Not to mention the fact that you can easily switch to the full-screen map while hiding all the buttons that are not in use.

When you set the destination, the system displays the distance and direction to the destination and approximate time required to get there.
With respect to the searching method to search the destination, it is capable of searching by address, shop name or keywords separated by a space.

You can view the map from a mobile phone no-service area using the "Off-line map".
You can get the map image from the camera roll for setting it up.
You can also import a map by obtaining a kmz file attached to an E-mail.
It comes with an off-line map automatic switch.

3. Complete with three kinds of note-taking functions, written memo, voice memo and camera

The recorded memos are perfectly linked to the location information.
As each recorded memo has the "time/date and location information" in its file name, you can identify it easily even if you have it as a single file.
In addition, you can always re-confirm the contents of the memo along your traveling track.

4. Particular attention paid to simplifying memo functions

The "Written memo" comes with a one-touch recording function so that you can write memos without difficulty away from home/office.
With regard to the "Voice memo" function, you can set an automatic stopping time for recording on the second time scale.
Our concept is to support memo writing by making it as automatic and easy as possible.

5. Equipped with a preview function

You can reproduce the recorded data via the "Preview" in presentation format.
You will be impressed with the excellent performance of "GPS Recorder X" as it keeps your sweet memories alive.

6. Equipped with an "ECO" mode

This is a function to reduce power consumption.

7. Capable of operating in various environments with the use of different settings

a) For the purpose of research and the collection of a range of information.
b) Recording one full-day of measurement or measurement over a long period of time.
c) Recording detailed measurements over a short period of time.

While the measurement is being taken, you can change all the settings without interrupting the operation.

8. Excellent data transfer function

You can send all the information via the "E-mail" or "Dropbox", including recorded location information, "Written memo", "Voice memo", "Photos taken by the camera", "Analytical information from the GPS measurement", "Map image complete with traveling track", and information in a "Google Maps preview HTML file".
Capable of outputting KML and GPX files.
You can also confirm the route by reading it into Google Earth.

9. Bonus

You can also leave your track so that you can trace it back in future. As a future vision, we also added, as a "bonus", the element of a target such as "so and so kilometers to the Moon".

Can you reach the moon? I hope you will do your best.

Note: You can reduce the battery power consumption if you run GPS measurement in the background.